Article written by: Kate Lareau
This is the power of mentoring: having a person, or more than one person, who is present through the ups and downs.  There's no perfect way to mentor, no secret code, and the mentor doesn't have to be perfect—just present. And that presence, through the challenges of a young life, can make all the difference in the world.
The statistics are easy to find—55% of mentored youth are more likely to enroll in college. They're also 130% more likely to hold leadership positions. There's no denying the power. But it's also true that one-third of all children will grow up without a mentor, and that's something we've got to change. The people we interviewed for this story are doing their best to change that number, and they're starting by passing on the gift of mentoring that they received.
Mandie Johnson grew up spending time at Memphis Athletic Ministries, back before they really even had programs for girls. Mandie describes why mentors were so important to her, "My parents worked hard to be providers, which meant they weren't always able to spend intentional time with me. My MAM mentors stepped in and made sure I felt loved, heard, and seen." Mandie stayed involved with MAM and met Coach Derek Webster, who she says was an important father figure in her life. When we talked, Mandie reflected on the importance for all children to have a father figure—and how a few people had played that role in her life. She refers to Coach Webster, Reggie Davis, and Jonathan Torres as her "GodFathers"—men who Mandie was able to watch treat their wives and coworkers with respect and dignity, and who taught her to expect that as well.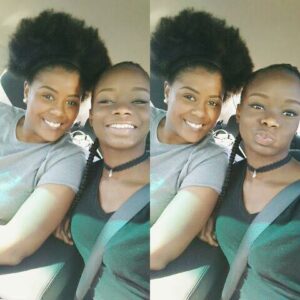 Mandie pictured with Sequoia
Today, Mandie is a MAM employee, coordinating volunteers and writing grants. But for years, even before she found her way back to MAM, Mandie has mentored a young woman named Sequoia, who is now a student at Jackson State University. When Mandie reflects on the role mentoring played in her own life, she thinks about what it means for her relationship with Sequoia: "Mentors have shaped every stage of my life, and I'm so glad to be able to do the same for her. Mentors choose to spend our time, efforts, gas, food, and more on these kids because it was done for us by other mentors."
Find the full article here.