In June, 49 high school and middle school boys and girls from MAM Hamilton, MAM Olivet, and MAM Leawood boarded a chartered bus and headed to Kids Across America, a Christian camp for urban youth in Branson, Missouri. Here they experienced an emotionally, physically, and spiritually life-changing week in the beauty of God's creation.
We are grateful to all our donors who gave to support these children's camp experiences.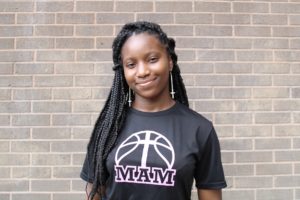 Jada, age 15, MAM Hamilton
"This was my first time to ever go to a camp. It was neat meeting high school kids from all over the world and learning about their different cultures. And of course, to learn more about Jesus. Camp made me realize I need a person in my life who is a good example to help me learn what the Bible says and help me grow in my relationship with Christ.  Coach Kasey is now discipling me, and I am so glad."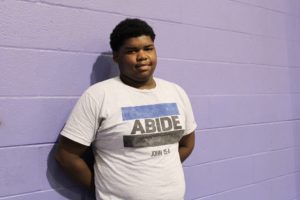 Jamerious, age 13, MAM Olivet
"My favorite activity was tubing. I had to trust in my lifejacket because I can't swim! Trusting in the lifejacket is like trusting in Christ. I can't do it on my own. I must put my trust in Jesus in order to get to Heaven. Just like with the life vest, if I put my faith in God even if I go under, I will come back up.
"I also learned that when I mess up, it is my mistake, but it impacts everyone else. In our cabin, when one kid said, 'shut up,' everyone including the coach had to do pushups. One camper's rudeness impacted all of us."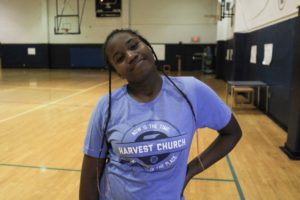 Itiara, age 15, MAM Hamilton
"At camp, I learned that we should spread the Gospel, so I got Jamiyah, my 10-year-old cousin, to read the Bible. I told her that the Bible says you can't hold grudges against each other because Jesus didn't hold grudges against us when we sinned."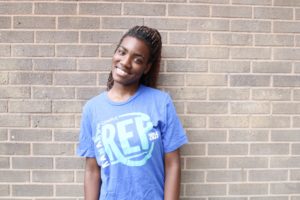 Aaliyh, age 16, MAM Hamilton
"Before I went to camp, I didn't really read the Bible.  At KAA bible studies, my counselors told me to spread the Gospel to other kids. So, when I got home, Itiara and I decided to do a Bible study with Jamiyah, my 10-year-old cousin, in the morning before we come to MAM and after dinner each night. We want to make this our daily routine and read the Bible over and over and teach Jamiyah, too."
We ask that you pray for all 49 campers to continue to seek Christ.
Pray that all campers will be surrounded by believers who will watch over them, nurture them, encourage them, correct them, and keep them accountable.