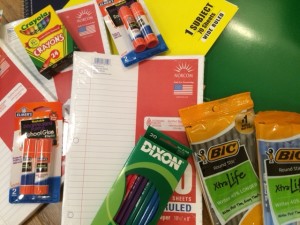 School starts soon. MAM teachers are ready to help our boys and girls improve their reading skills and complete homework after school.
Please help us with school supplies for our Academic Diligence program.
We need by August 8:
Markers, Backpacks, Pencils, Pencil Boxes, Crayons, Colored Pencils, Plastic Rulers 
Protractors Folders with Brads and Pockets, Scissors, Glue Sticks
Spiral Notebooks/Journals, #2 Pencils,  Erasers, Blue/Black Pens
Drop-off locations
Independent Presbyterian Church, 4738 Walnut Grove Road, 9 to 4, Mon – Fri (box inside lobby doors)
MAM Park Golf Course, 2146 Ball Road, 9 to 5, Mon – Sat
No time to shop? Simply, donate online or send a check to our school supply fund. 
Thank you for supporting MAM academics!