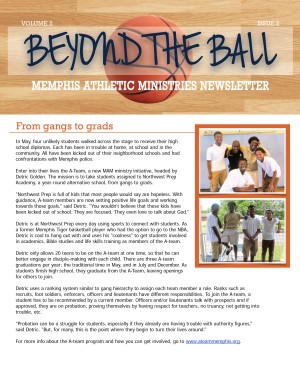 July 2016
This edition features:
From gangs to grads and Everyone needs help to learn about MAM's new ministry to help troubled teens.
Meet MAM kid Darryl Faciane who has been a part of MAM for eight years.
Off the court, our MAM Olivet boys and girls shopped for books at the Germantown Presbyterian Church book fair.
A list of volunteer groups who helped build a better MAM
Prayers for our youth