For 25 years, Memphis Athletic Ministries (MAM) has provided a secure and nurturing environment for thousands of young people to grow and develop. Our mission is to coach, grow, and lead the youth of Memphis by helping them discover their identity in Christ and their purpose in the community. We do this through year-round sports and academic enrichment programming. Every program at MAM is rooted in the Gospel, creating a place where young people feel loved, supported, and valued.
As we mark our 25th anniversary, we're excited to share 25 inspiring stories of the positive impact MAM has had on individuals, including current and former students, parents, coaches, volunteers, donors, and community partners. These stories highlight the incredible ways MAM has impacted countless young people.
Mandie Johnson is a true example of a businesswoman who has turned her passions into a successful career. She is the proud owner of Mandie J Studios, a makeup studio, a cosmetologist, and a photographer in Memphis, TN. She has been running her business for three years now and has established herself as a skilled and talented professional in her industry.
Mandie's journey with MAM began in 10th grade where she attended our Sacred Heart location in Midtown. A MAM coach visited her school and recruited her to join the program, where she found a community and father figures that had been missing in her life. While attending MAM, Mandie was actively involved in sports and Bible studies.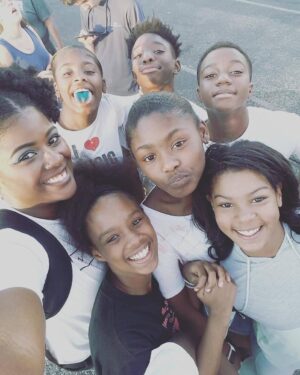 Although Mandie left Memphis to attend Mississippi University for Women, she was still connected to the program and developed strong relationships with MAM staff. After college, she started working as a youth coordinator at our St. Andrew location and began building relationships with the kids. Her experience with MAM as a participant prepared her for this role by making her aware of the mindset of young girls and the importance of self-awareness and self-love. After taking some time off to attend the Paul Mitchell School, a cosmetology program in Memphis, Mandie found her way back to MAM, working as our Grants and Engagement Coordinator. In this role, she was able to "see the other side of MAM." She wrote grants to secure funding for crucial programs and managed our volunteer program. 
Mandie left her full-time position at MAM in the summer of 2022 to pursue her dream of running her own business. She continues to volunteer and advocate for the program, which she believes is desperately needed in Memphis. Mandie's experience with MAM taught her the importance of having caring adults who are present and show love, compassion, and support through the ups and downs. Her mentors reinforced her faith and helped her stay accountable. Mandie's time with MAM, both as a student and a staff member, was transformative, and she credits the program for her personal and professional growth.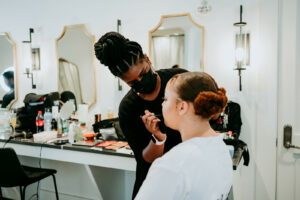 Through Mandie J Studios, Mandie has used her skills and expertise to create a beauty experience for her clients that kickstarts their self-love journey. She believes that makeup and photography are powerful tools that can help people feel comfortable inside and out. Her mission is to affirm the importance of self-expression, love, and acceptance and to help people love who they are.
Mandie Johnson's story is inspiring, and her experience with MAM is a testament to the power of mentorship and relationships. She has used her skills and passions to create a successful business and to give back to her community. Her journey is a reminder that with hard work, dedication, and the right support system, anything is possible.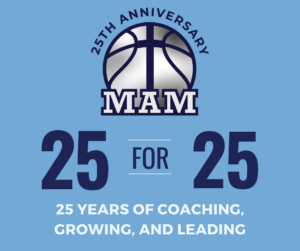 We invite you to celebrate Memphis Athletic Ministries' 25th anniversary by becoming a monthly donor, or a MAM MVP. For only $25 per month, you can help to provide a secure and nurturing environment for young people to engage in Gospel-centered sports and after-school programs. Your monthly contribution will make a significant difference in our ministry, enabling us to continue to coach, grow, and lead the youth of Memphis. Click the image above  to give $25 for 25.
By becoming a MAM MVP, you'll be joining a team of individuals dedicated to making a positive impact in the lives of our young people and, ultimately, the city of Memphis. We encourage you to become a part of our community and help us continue our vital work.