For a quarter of a century, Memphis Athletic Ministries (MAM) has provided a safe and nurturing environment for thousands of youth. We have witnessed firsthand the transformative power of sports, as our youth have learned valuable lessons such as teamwork, discipline and perseverance. But our ministry goes beyond the game, as we provide academic enrichment throughout the school year. Every program at MAM is Gospel-centered, and we strive to create a place where young people can feel loved, valued, and supported. 
In celebration of MAM's 25th anniversary, we are excited to share 25 inspiring stories of impact from current students, alumni, parents, coaches, volunteers, donors, and community partners. These stories highlight the incredible ways in which MAM has made a positive difference in the lives of so many young people.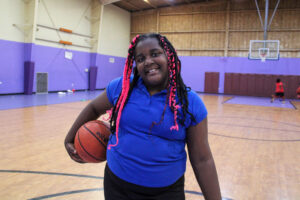 Lazarria is a bright and talented fourth-grader who is a current student at MAM Olivet. She enjoys several hobbies such as participating in the choir, playing basketball, playing catch with a football, practicing math – her favorite subject, and being a big sister to her ten-month-old brother. Lazarria was introduced to MAM through her older cousins. She enjoys coming to MAM as most of her friends from school are also there. She eagerly welcomes the opportunity to play with them outside of school. 
Lazarria has participated in several programs at MAM such as sports, Bible study, and enrichment. She has learned how to shoot a basketball properly and the importance of teamwork and perseverance during sports. During Bible study, she remembers the time when her coaches shared the Easter story with her. In participating in various programs at MAM, she has learned how to be more patient with others.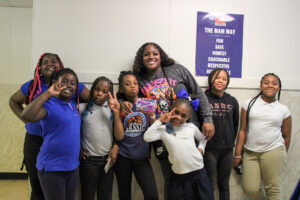 Coach Shanel and Coach Autumn have had the most significant impact on Lazarria's life, with Coach Autumn teaching her new vocabulary words and introducing her to new books. Lazarria especially loves the games they play to help improve vocabulary skills. Coach Autumn commends Lazarria's growth in confidence and her willingness to learn and be respectful.
Coaches and other students at MAM admire Lazarria's calm and caring personality. It is no surprise to them that she hopes to become a nurse in the future, because she desires to help sick children. 
MAM has had a significant impact on Lazarria's life and has helped her grow in many ways. Her involvement in various programs has taught her valuable lessons and skills, and she is grateful for the opportunity to participate in MAM's afterschool programs.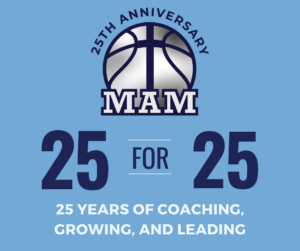 Join us in celebrating the 25th anniversary of Memphis Athletic Ministries by becoming a monthly donor, or a MAM MVP. For just $25 a month, you can help us continue to provide a safe and nurturing environment for youth to experience Gospel-centered sports and afterschool programming. Your monthly donation will make a significant impact on our ministry, allowing us to provide even more opportunities to coach, grow, and lead the youth of Memphis. Click the image above to give $25 for 25.