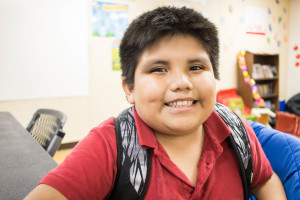 Jeyson is a 4th grader at Knight Road Elementary School.  He really enjoys his math class at school – especially doing fractions.  Although this is only Jeyson's first year attending MAM, he absolutely loves spending time at MAM Olivet and wants to keep going for years to come.
While at the gym, Jeyson likes getting homework help from Coach Hannah and his favorite books are the Goosebumps Series.  Jeyson has also learned a lot from his coaches about the Bible.  He loves learning new verses from scripture and one of his favorite stories is about Moses receiving the 10 commandments.
Thank you for sharing, Jeyson!  We are so glad to have you at MAM Olivet!