As Memphis Athletic Ministries (MAM) celebrates its 25th year of ministry, we are honored to share 25 stories of impact, from current students, alumni, parents, coaches, volunteers, donors, and community partners. Meet Gracie Lester, a dedicated volunteer with a heart for Memphis and its people.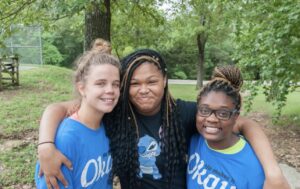 Originally from Birmingham, Alabama, Gracie made the move to Memphis three years ago, carrying a deep-seated passion for serving. Her journey began at a small Christian college, where she received hands-on training in outreach. The connection with MAM was forged during a transformative summer as a camp counselor at Kids Across America (KAA) Kamps in Branson, Missouri. Countless youth from MAM have attended KAA throughout the years. The distinct personalities of the campers from MAM lingered in Gracie's memory, leading to a lasting connection.
Having volunteered at MAM for nine months, Gracie reflects on the joy of watching kids simply be kids. The consistency of seeing the same smiling faces week after week has been a cherished aspect of her volunteer experience. The most rewarding part for Gracie is being a listening ear for the kids, creating a space where they feel comfortable sharing the details of their lives. Trust was built, and the reward came in the form of the children's willingness to open up. Gracie was moved by witnessing their strength and determination in the face of life's challenges.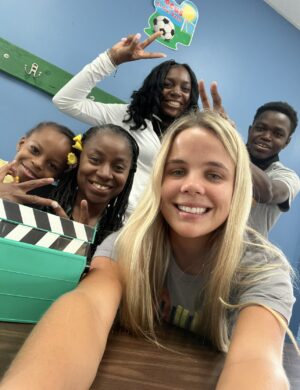 For Gracie, volunteering at MAM provided a refuge from her own stress and anxiety, offering moments of laughter and play with the kids. Uno sessions and conversations with a high school girl named Calvi stand out as some of the most memorable experiences. Sitting at Calvi's table, engaging in dialogue, and enjoying games created lasting connections.
MAM's role as a safe haven for youth in under-served neighborhoods is pivotal. Beyond being a gym, MAM provides nourishment, a place to play, and imparts the love of God. In Gracie's eyes, MAM contributes to a better Memphis by actively addressing the issue of poverty, and by embodying the vision of Zechariah 8:4-5, MAM plays a significant role in restoring communities.
MAM addresses educational gaps through tutoring, combats food insecurity by providing daily meals, and fills the void of limited access to sports with free sports programming for youth ages 8-18. MAM distinguishes itself through its balanced approach of truth, correction, and consequences, coupled with grace, love, and fun. Gracie believes that the focus on holistic development sets MAM apart in the nonprofit landscape.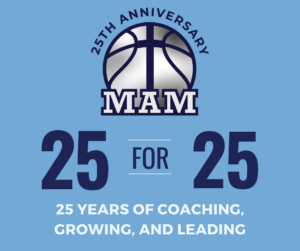 Join us in celebrating the 25th anniversary of Memphis Athletic Ministries by becoming a monthly donor, or a MAM MVP. For just $25 a month, you can help us continue to provide a safe and nurturing environment for youth to experience Gospel-centered sports and afterschool programming. Your monthly donation will make a significant impact on our ministry, allowing us to provide even more opportunities to coach, grow, and lead the youth of Memphis. Click the image above to give $25 for 25.