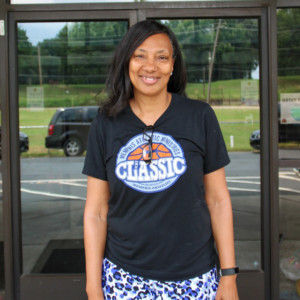 Mary was born and raised in Memphis. Although she was "drug" to church every Sunday, she remembers accepting Christ at a young age. As she got older and more involved at her church, Mary could feel her relationship with the Lord growing stronger. Her faith was tested when she became the caregiver of both of her parents. Her father had multiple surgeries on his back, leaving him unable to accomplish daily tasks. Mary walked alongside him in this difficult time until his passing. Shortly after her father passed away, Mary's mother develop dementia. Mary once again stepped in and became the caregiver until her passing. This was without a doubt the most difficult thing Mary has gone through. She is grateful that the Lord gave her the physical and emotional strength to take care of her parents.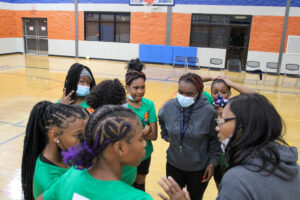 Mary has always had a passion for youth, and she knew she would make a career out of her passion. She began working as a part-time teacher at MAM St. Andrew in 2017. Since then, she has served in various roles at a few MAM locations. Her passion and dedication landed her a full-time position as the youth coordinator at MAM Greenlaw. Throughout her first year of full-time staff, Mary really enjoyed coaching the girls volleyball team. The young team struggled, and their only win came in the playoffs. Kids and coaches jumped for joy, as they celebrated their first win together. This was Mary's most memorable moment at MAM, so far. She has loved continuing to coach volleyball and seeing the girls grow in their skills.
Unfortunately, MAM Greenlaw had to temporarily close its doors in the fall of 2019. Mary was devastated and shed many tears. She transitioned to the MAM Grizzlies Center, serving youth in the Alcy Ball neighborhood of South Memphis. Once again, her passion and dedication paid off, as she was promoted to assistant neighborhood director in 2020. Although MAM Greenlaw was closed, Mary never forgot about the youth in the Uptown community. Throughout the coronavirus pandemic, she walked around the neighborhood to safely visit with kids and families as well as deliver snacks and other essential items. During this time, MAM was operating as virtual learning centers, providing youth with a safe place to attend while they completed their virtual learning. This was a challenging, yet rewarding time for MAM staff. Mary enjoyed the opportunity to meet teachers and build relationships with them.
In the fall of 2021, Mary returned to the place that captured her heart, as MAM Greenlaw reopened. She now serves as the neighborhood director of that site. Her favorite part about working at MAM is spending time with the kids and teaching Bible studies. Mary recalls the students not being interested in Bible study initially; however, now almost everyday a students asks her, "Coach Mary, are we going to have Bible study today?" This eagerness to learn about God fills her with joy.
"Working at MAM has really strengthened my relationship with the Lord," Mary says. The students at MAM Greenlaw come to her with a lot of questions, and sometimes she has to research or speak with her pastor in order to get an appropriate answer. She wants to make sure the students have a clear understanding. Because of this, she feels motivated to spend more time in the Word.
When Mary is not ministering to students at MAM Greenlaw, she is spending time with her husband, son, and three grandchildren or serving as a musician and Sunday school teacher at Shiloh Baptist Church.