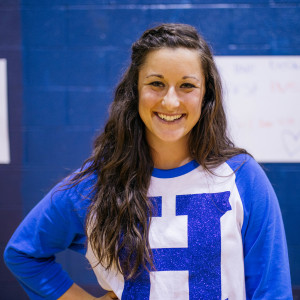 LOCAL MEMPHIS LIVE with Amy Speropoulos
MEMPHIS, Tenn. (localmemphis.com) – The benefits of sports on kids is limitless, from helping them stay fit, to boosting their self-confidence and even sense of belonging. Every day, the non-profit Memphis Athletic Ministries strives to help kids be healthier and happier through athletics.
It's a winning game plan, and the results are amazing.
MAM Coach Kasey Spencer and Cheryta Rocket are as close as sisters; these two are practically un-separable.
"Just the way they teach me and everything I learn from them, their lives, it's has been incredible," says Spencer.
She's talking about the bond she's formed with kids like Cheryta, thanks to Memphis Athletic Ministries. In fact, Coach Kasey is one of many college kids not even from the Mid-South who set their sights on MAM and inner-city ministry.
"You just fall in love with it, you fall in love with the community. It just grows on you and you just stay," says Spencer. "Sense of protection and loyalty they have for one another and the fact that they would go to the ends of the earth for one another."
"I'm surrounded by all of my friends and the coaches are my friends, and it's just fun to be around people you love and have a great time with," says Rocket.
Rocket is the youngest of three girls, all who've been through the doors of Memphis Athletic Ministries, and all who agree MAM has made them better students, better sisters, and better members of the community, but it's not just the students who see the transformations.
"They have mentored me, disciplined me, prayed for me, so as an individual, I love getting to work here, I feel safe getting to work here," says Rocket.
Local 24 has teamed up with Hollywood Furniture and Hardware Company for our Nexstar Founder's Day of Caring. It's our parent company's 21st anniversary.
This year, we've chosen Memphis Athletic Ministries' golf course for our Day of Caring event.
Local 24 employees will be out there Friday, cleaning up the golf course and getting it ready for the children.