For a quarter of a century, Memphis Athletic Ministries (MAM) has provided a safe and nurturing environment for thousands of youth. We have witnessed firsthand the transformative power of sports, as our youth have learned valuable lessons such as teamwork, discipline, and perseverance. But our ministry goes beyond the game, as we provide academic enrichment throughout the year through our afterschool and summer programs. Every program at MAM is Gospel-centered, and we strive to create a place where young people can feel loved, valued, and supported. 
In celebration of MAM's 25th anniversary, we are excited to share 25 inspiring stories of impact from current students, alumni, parents, coaches, volunteers, donors, and community partners. These stories highlight the incredible ways in which MAM has made a positive difference in the lives of so many young people.
Whether you have been a part of our ministry since the beginning or are just learning about MAM now, we invite you to join us in celebrating this special milestone. Together, let's reflect on the past, celebrate the present, and look forward to the future of Memphis Athletic Ministries.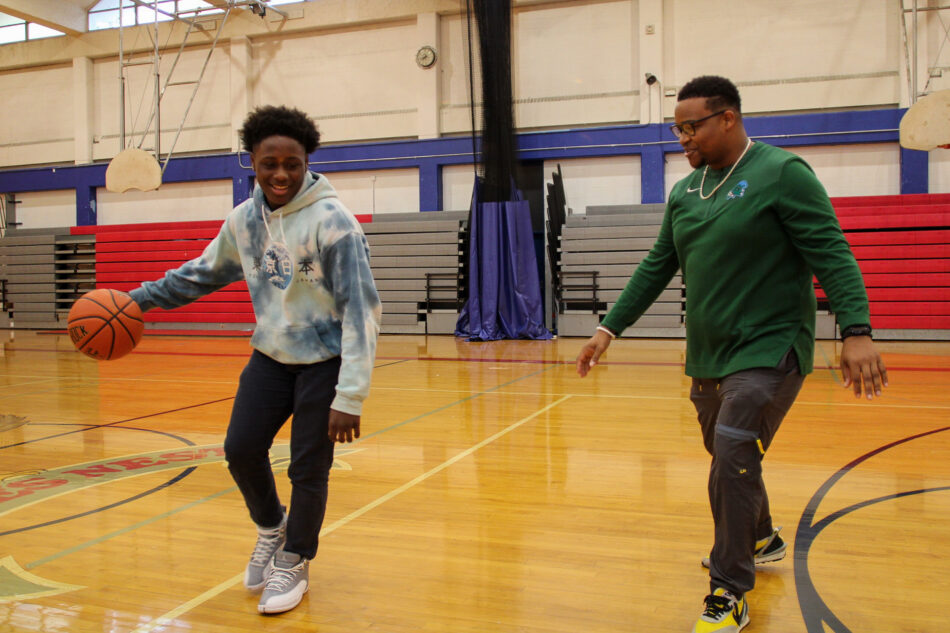 Mar'Darrious (left) and Coach AP (right)
Meet Mar'Darrious, a 9th grade student who attended the Grizzlies Center location at Memphis Athletic Ministries (MAM) for four years. Mar'Darrious is a passionate athlete and loves to play basketball, football, soccer and lift weights. He also enjoys listening to music, reading action books and comics, and drawing in his free time. Math and science are his favorite subjects, and he is very close to his younger brother and sister.
Mar'Darrious was introduced to MAM by participating in our Summer Academy at MAM Olivet. His mother was thrilled to learn that MAM offers year-round programming. The next school year, he registered for our afterschool program at the MAM Grizzlies Center. Since then, he has been an active participant in various programs offered by MAM, including academic enrichment and Bible study, and he is a member of the basketball and flag football teams.
MAM has helped Mar'Darrious overcome his fears and the tendency to give up. He credits his coaches at MAM, especially Coach Kimani and Coach AP, for boosting his confidence and helping him develop patience, persistence, and forgiveness. 
Mar'Darrious describes MAM in one word – perfect. The program has impacted his life in many ways, helping him learn new things and develop new skills. He loves "devo" time where he gets to hear a short message about God from one of his MAM coaches. 
After graduating high school, Mar'Darrious plans to enroll in college and dreams of playing D1 football. He hopes to attend Tennessee State University in Nashville, TN. Another dream of his is to become an entrepreneur, and he has a particular interest in fashion design.
Mar'Darrious is a shining example of how MAM is making a positive impact in Memphis. His coaches have helped him develop important life skills, and our ministry has given him a safe space to play sports, learn new things, and most importantly hear the gospel. Memphis Athletic Ministries is making a difference in the lives of many young people like Mar'Darrious!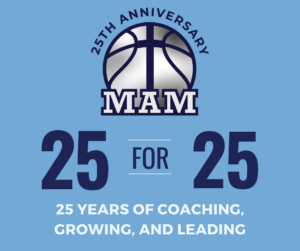 Join us in celebrating the 25th anniversary of Memphis Athletic Ministries by becoming a monthly donor, or a MAM MVP! For just $25 a month, you can help us continue to provide a safe and nurturing environment for youth to experience Gospel-centered sports and afterschool programming. Your monthly donation will make a significant impact on our ministry, allowing us to provide even more opportunities to coach, grow, and lead the youth of Memphis.
Click the image above to become a MAM MVP today and join a team of individuals who are making an impact in the lives of our youth and ultimately in the city of Memphis!