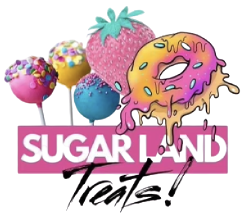 As far back as Ramiya can remember, she has loved cooking and baking.
When she was in 7th grade, she opened a small business called "Ramiya's Treats," and after two years, rebranded to "Sugar Land Treats."
Sugar Land Treats offers chocolate covered fruits such as strawberries, pineapples, grapes, and apples and her newest hit – banana pudding. Of everything she makes, her favorites are the chocolate covered strawberries and pineapples, because she is able to be creative (and messy) while playing around with the chocolate designs. Ramiya is planning to expand her menu to include candied apples and specialty cakes in the future.
Although she is technically a "one-woman show," Ramiya certainly has a village of supporters. Her family and teachers donate money and/or items to assist. Her mentor, Coach Lois, even sponsored cake classes for her to attend to sharpen her skills in the kitchen.
Although this is Ramiya's first year attending MAM, she has been heavily involved in various programs. She is on the volleyball and basketball teams at MAM Leawood, was selected as a participant in the Amplify Mentor Program (AMP), and has attended over 10 bible studies. Ramiya credits the AMP Program for helping her learn about marketing and branding, finances, and other business principles. She also had plenty of opportunities to promote her business through networking. Additionally, youth at MAM are the perfect taste-testers and have assisted her in product development.
The AMP Program, which includes bi-weekly meetings with her mentor, has helped Ramiya grow as an entrepreneur and a person. She describes Coach Lois as "like a grandma to her" because she helps her discover herself and points her to God.
Ramiya is excited to continue her journey in entrepreneurship, not only with treats but with her other talents as well.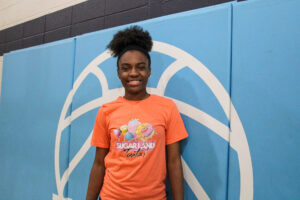 Want to Support Ramiya? Check Out Her Most Popular Treats:
Chocolate covered strawberries – $6 for 10 or $12 for 15
Chocolate covered pineapple rings – $2/each
Banana pudding – $4 for small bowl, $6 for medium bowl, $12 for small pan, $25 for large pan