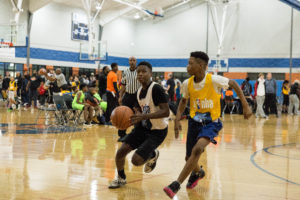 This past Saturday, January 19, the MAM Grizzlies Center was filled with excitement for the 2019 Jr NBA MLK Jr Weekend 3v3 Tournament. Nearly 90 teams, including some from Nashville, Arkansas, and Mississippi, participated in the 10 & under, 11 & under, 12 & under, and 13 & under divisions. All players received a Jr NBA jersey, and coaches were invited to a forum at the FedEx Forum. First & second place teams of each division were given tickets to the Memphis Grizzlies vs New Orleans Pelicans game.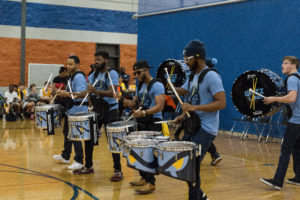 Games stopped for a quick break which featured entertainment from the Memphis Grizzlies and a discussion with Michael Wallace, Senior Editor at Grind City Media, and Lionel Hollins, former Memphis Grizzlies coach. The two discussed Martin Luther King Jr's legacy and encouraged the young athletes.
As the night was wrapping up, a special guest stopped by to cheer on the teams. Candace Parker, Los Angeles Sparks, was in Memphis to receive the National Civil Rights Museum Sports Legacy Award for being a leader on and off the basketball court. The night ended with the trophy presentations.