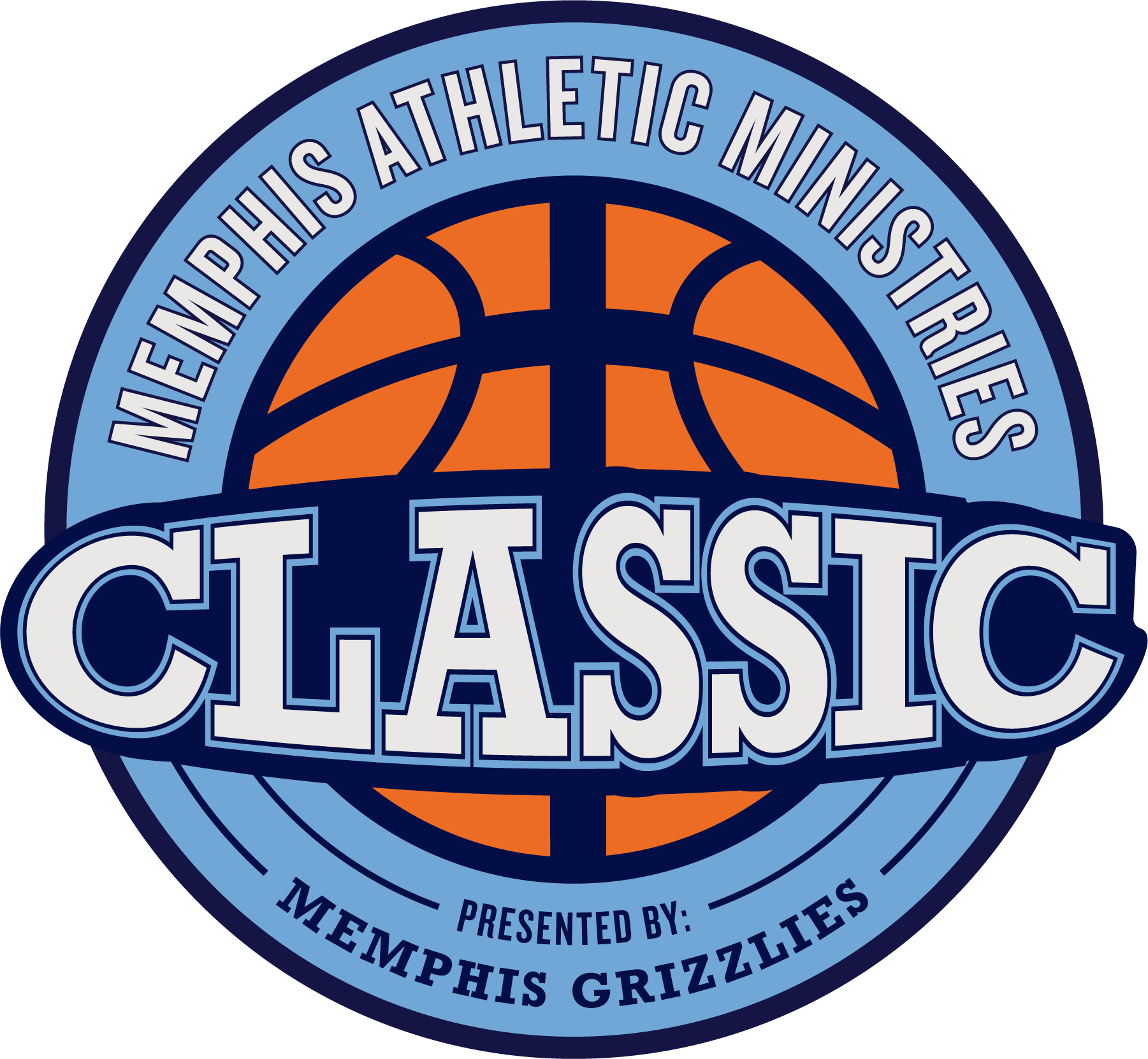 Memphis Athletic Ministries (MAM) exists to coach, grow and lead the youth of Memphis by helping them discover their identity in Christ and their purpose in the community. MAM's vision is to see identity found, hope restored, and lives changed.
All proceeds will be used to support MAM programs.
All places are determined in every division, if possible. This format ensures that every team plays at least 3 games.
---
Team trophies are awarded for 1st, 2nd, and 3rd place in each division.
Every player and coach will be given a souvenir t-shirt.
---
Player of the Game prizes
---
Grizzlies/Nike prizes for division-winning coaches.
December 17 – 21
Tickets: $5.00/day
Children 6u: free
---
Championship Day, December 22
Tickets: $8.00/day
Children 6u: free
Athletes Participate Yearly
HOW THE MAM CLASSIC BEGAN
In 1991 Dr. Larry Edwards, a physical education instructor at the University of Memphis, created the tournament to build community awareness among various areas of Memphis, both urban and suburban. In 1995 Dr. Carl Flinn, a pediatric ophthalmologist, became involved, and the tournament was named the Peepers Optical Tournament after his practice. Renamed the MAM Christmas Classic in 2004, the tournament has 150 to 200 recreational, church, and school teams for boys and girls ages 8-18 participating every year. Games are played at various urban and suburban locations throughout Shelby County. The MAM Classic is not only our largest fundraiser each year, but is also a Memphis tradition in the world of local youth sporting events.