"Let not your hearts be troubled. Believe in God; believe also in me."  John 14:1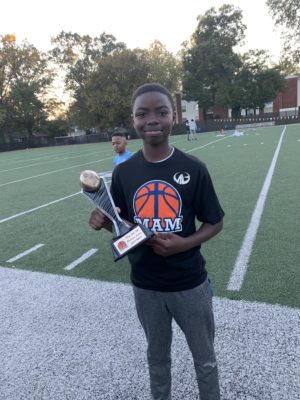 Brandon Archer, a former Christian Brothers High School and Middle Tennessee State University football player, had only been working at MAM Leawood for a month when he drowned on a canoe trip on Labor Day, one day before his 22nd birthday. The loss of such a vibrant, young man on the threshold of beginning his adult life is heart-breaking. Yet, we can find solace in knowing that Brandon is with our Lord and Savior Jesus Christ. Brandon's foremost ambition was to serve the Lord at MAM. He was passionate about sharing the gospel with the MAM Leawood boys and girls. He believed the biblical truths of John 14, a comforting testimony to all who knew him during his short tenure on earth.
"In my Father's house are many rooms. If it were not so, would I have told you that I go to prepare a place for you? And if I go and prepare a place for you, I will come again and will take you to myself, that where I am, you may be also." John 14:2-3
During on flag football tournament, MAM teams, based on age and gender, competed against each other for a winning trophy in their respective divisions. A young man and young lady who displayed high character, integrity, good sportsmanship, and respect throughout the season took home the Brandon Archer Most Valuable Player Award. MAM awarded Morrion, a student at MAM Bethel LaBelle, and Oviera, a student at MAM Leawood, with this achievement.
Brandon Archer will be forever young, and his influence will never be forgotten.