Meet Kasey. the high school girls mentor at MAM Hamilton.  Kasey has worked at MAM for two years after being a counselor at Kids Across America (KAA) camp (www.kidsacrossamerica.org).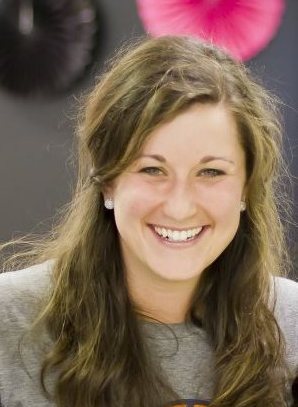 "As a camp counselor at KAA, I saw firsthand the positive effect that camp had on urban kids," says Kasey. "When MAM had the chance to send 40 kids last year, I signed up as many girls as I could. I knew that this would be a life-changing week for them, emotionally, physically and most importantly, spiritually." 
Last summer, Kasey took eight high school girls to KAA. It was the first time for most of the girls to leave Memphis and be away from negative influences. They became carefree, fun-loving teenage girls, making memories in the great outdoors.
"Camp gives us an incredible opportunity to share the love of Christ. Not only do we have the perfect platform of God's creation to point our kids to Christ, but we have 24 hours a day for seven days to pour into each child," says Kasey. "Our staff comes home exhausted, but so thankful that we have been given the opportunity to deepen relationships through walks in the woods and late night conversations." 
Our desire is to send 70 kids to camp in June. We have raised $12,000 but need $8,000 by May 15th. 
Your gift will help Kasey and other MAM mentors build impactful relationships for Christ. Thank you!

If you would like to donate by mail, please mail your check to:
Memphis Athletic Ministries
2107 Ball Road
Memphis, TN 38114