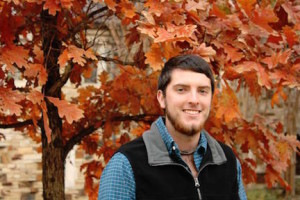 Volunteer's Name: Andrew Tait
Daytime occupation: Construction Estimator
Volunteer Position and MAM Location: Basketball Coach at Olivet
Why did you decide to start Volunteering with MAM? Fall of 2015
Do you have a favorite memory from volunteering?  In my first game as the head coach of my team, we got down by 10-15 points, which was sort of discouraging.  However, my guys kept their spirits up and we went full throttle on defense to pull out a come from behind win.
Do you have any advice for someone who might want to start volunteering?  Your consistent presence at the gym sometimes makes a bigger impact than anything you could say
A Word from our MAM Staff about Andrew: OF would like to recognize one of our most faithful volunteers, Andrew Tait. Andrew is a volunteer basketball coach, he has been coming to OF weekly for practices and games since early December. Each week he comes in with the most up beat and positive attitude, that really allows him to pour into the guys spiritually. Coach Andrew's demeanor never changes whether his team wins or not, whether the guys are at their best or not. He is the shinning example of what a good volunteer coach should be.
Thanks, Andrew!