THE COMMMERCIAL APPEAL
Wednesday, January 18, 2012 | Memphis, TN | LOCAL NEWS My Life
Memphis Athletic Ministries Basketball Classic
A Memphis tradition
At-risk, urban youths benefit from tourney proceeds
By Anne Chambers
Special to My Life                                                                                                
In its 19th year, the Memphis Athletic Ministries Basketball Classic, the ministry's largest fundraiser, hosted 114 youth basketball teams for boys and girls ages 8-18 during the last week of December.
In the two spotlight divisions, the Lowrance Lions eighth-grade boys team won the eighth-grade division by defeating the Germantown Red Devils, 50-45. The game went into overtime after Germantown's Darrell Brown hit three foul shots to tie the game at 40 apiece. In the eighth-grade girls championship game, the Snowden Middle School Greenies defeated the Schilling Farms Lady Stallions, 41-32.
The major sponsor of this year's MAM Classic was Juice Plus+. Presenting sponsors were FedEx and the Memphis Grizzlies.
Proceeds from this year's tournament will help fund MAM's after-school mentoring programs that serve more than 1,200 youths daily at 15 neighborhood youth centers in disadvantaged Memphis communities. Programs include academic enrichment and personal financial management training as well as one-on-one and group Bible studies, life skills training, recreation and sports.
For information about how to participate in MAM's sports programs, to make a donation or to volunteer, contact Suzanne Crawford at (901) 744-6261, ext 125, or visit mamsports.org.
Anne Chambers is the communications director for Memphis Athletic Ministries.
---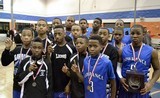 The Memphis Athletic Ministries Basketball Classic eighth-grade winners were the Lowrance Lions.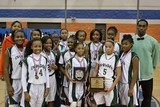 Snowden Lady Greenies won the MAM eighth-grade girls division.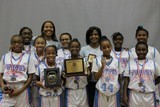 Memphis Future Stars took first place in the girls 12-under division.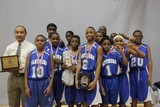 MAM's sixth-grade boys winners were the John P. Freeman Panthers.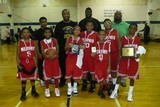 Memphis War Eagles took first for 10-under competitive boys.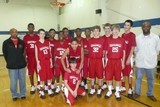 The Germantown Red Devils were the seventh-grade boys division winners.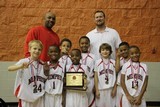 Memphis War Eagles took the 8-under recreation title.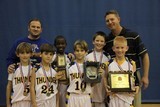 Bolton Thunder won the 10-under recreation title.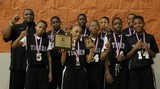 MAM's 12-under recreation winners were the MCYA Tigers.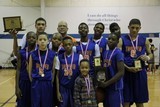 Horn Lake Thunder took first in 14-under recreation.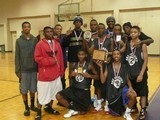 MAM 16-under recreation winners were Respect the Haven.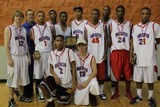 The MA Rockets won first in the 18-under recreation spot.